We fight for you
We fight for you
We fight for you
We fight for you
We fight for you
We fight for you
At Lawyers for Justice, PC, we're dedicated to pursuing those who have wronged you, and are determined to make things right. Whether you have a dispute regarding your employment, been a victim of unfair business practices, suffered a personal injury, or experienced any other injustice, we can help.
We are headquartered in California and have been fighting for workers all over the state for more than a decade. We've recovered over one hundred million dollars on behalf of thousands of California workers and consumers.
We handle a wide-range of matters with the utmost care, passion, and professionalism. We are the strongest voice for our clients.
Here are some of the
legal matters we can help with:
Wage & hour violations, such as:
Wage theft
Not paying for face masks
Off-the-clock work
No rest breaks
Failure to pay for missed rest breaks
Short, late, interrupted or missed rest breaks
No meal breaks
Short, late, interrupted or missed meal breaks
Failure to pay for missed meal breaks
Requiring employees to stay on company premises for rest breaks
Unpaid overtime
No lactation breaks
Failure to timely pay wages
Late payment of final wages
Invalid on-duty meal agreement
Failing to pay out unused vacation and/or PTO (Personal Time Off)
Read more >
Failure to pay meal break or rest break penalties
Failure to pay for bag checks / coat checks / security checks
Prohibiting employees from recording overtime
Failure to approve overtime
Failure to pay minimum wages
Understaffing
Unreasonable expectations
Requiring employees to record only scheduled hours
Failure to record the actual time worked by employees
Illegally shaving time worked or falsifying time records
No second meal breaks
No third rest breaks
Denying adequate restroom time
Not paying for required drive time
Not paying for required cell-phone usage
Not providing personal protective equipment (PPE)
Unreimbursed business-related expenses
Auto-deducting meal breaks
Illegally requiring employees to waive first or second meal breaks
Failing to pay for on-call time
Delaying the payment of wages
Incomplete and inaccurate paystubs
Not maintaining the necessary personnel files and/or payroll records
Not paying reporting time pay
Failure to pay split shift premiums
Not providing water to employees
Failure to provide preventive cool-down rest periods
Illegally requiring employees to work alternative workweek schedules
Not paying prevailing rates
Not paying waiting time penalties
Failure to record meal breaks
Improperly calculating the overtime rate
Illegally rounding time worked for compensation purposes
Misclassifying non-exempt positions as exempt to avoid overtime compensation
Requiring exempt / managerial employees to spend more than 50% of their time on the same duties as hourly paid employees
Not providing adequate seating
Not complying with the requirements of the California Private Attorneys General Act of 2004 (PAGA)
Unfair business practices / unfair competition by stealing employees' wages
Not following the requirements of the Fair Labor Standards Act (FLSA)
Not following the requirements of the California Labor Code and/or Wage Orders
Unlawful, unfair, or fraudulent employment practices

Unfair treatment
Fraud in the workplace
Prohibited discrimination
Retaliation
Improperly handling employee retirement benefits, including:

breach of fiduciary duty
self-dealing
conflict of interest
mismanagement of employee retirement or pension funds
undue difficulty in claiming employee retirement benefits
failure to comply with required vesting of employee retirement benefits
Other labor
and
employment
law issues
Unfairly Laid Off due to Covid-19
Unreasonably Exposed to Covid-19
Unjust Pay Reduction
Unfair Demotion
Unlawfully Failing to Promote
Unjust Hiring Practices
Unfairly Failing to Hire
Unjust Write Ups
Wrongful Termination
Hostile Work Environment
Harassment
Read more >
Unsafe Work Environment
Fired without Just Cause
Retaliation
Injured at Work
Whistleblower Protection
Emotional Distress at Work
Sexual Harassment
Assaulted at work
Abused at work
Race Discrimination
Sexual Orientation Discrimination
Age Discrimination
National Origin Discrimination
Discrimination based on Religion
Equal Pay Violations
Defamation of Character
Libel / Slander
Forcing Employees to Settle Claims
Unfair Severance Agreements
Unfair Denial of Unemployment Benefits
Background Checks without Lawful Consent
Unfairly Treated at Work
Background Checks without Lawful Consent
Violation of Leaves of Absence Protections
Negligent Hiring
Using an employee's name and likeness without consent
Violation of employee privacy rights
Mishandling of employee benefits
Union grievances
Union conflicts of interest
Failure of unions to protect employee rights
Violation of collective bargaining agreements
Violation of employment contracts
Consumer and
health
information
privacy
Mass breach of confidentiality of medical or health information
Mass breach of consumer data or privacy
Consumer
fraud
Unlawful, unfair, or fraudulent business acts or practices
Unfair, deceptive, false, or misleading advertising

The strongest voice.
Lawyers for Justice, PC began with one mission in mind: to give workers the chance to be heard. Edwin Aiwazian founded the firm in 2008 to give people the power to assert their rights. Since then, we've become one of the nation's leading employment litigation practices that represents workers.
We stand up
to anyone
No company is too big, too wealthy, or too connected to get away with treating people unfairly. We rebalance the power, we will fight for you, and we're not afraid to take on any company or industry. Whether it's a regional, national, or Fortune 500 company, we demand justice with great skill.
This is how
winners work This is how
winners work
Pre-Lawsuit Filing Investigation and Due Diligence – We trust but verify your truth and discover the necessary facts before the discovery process commences. We review and analyze every document we can get our hands from your employer before filing the action.
Filing focused, meritorious actions.
Leaving no stone unturned in the discovery process. Taking and defending depositions when necessary.
Always mindful of opportunities to resolve the case short of protracted litigation. Presenting your strongest case at mediation.
Litigating as long as necessary until final judgment, including trial.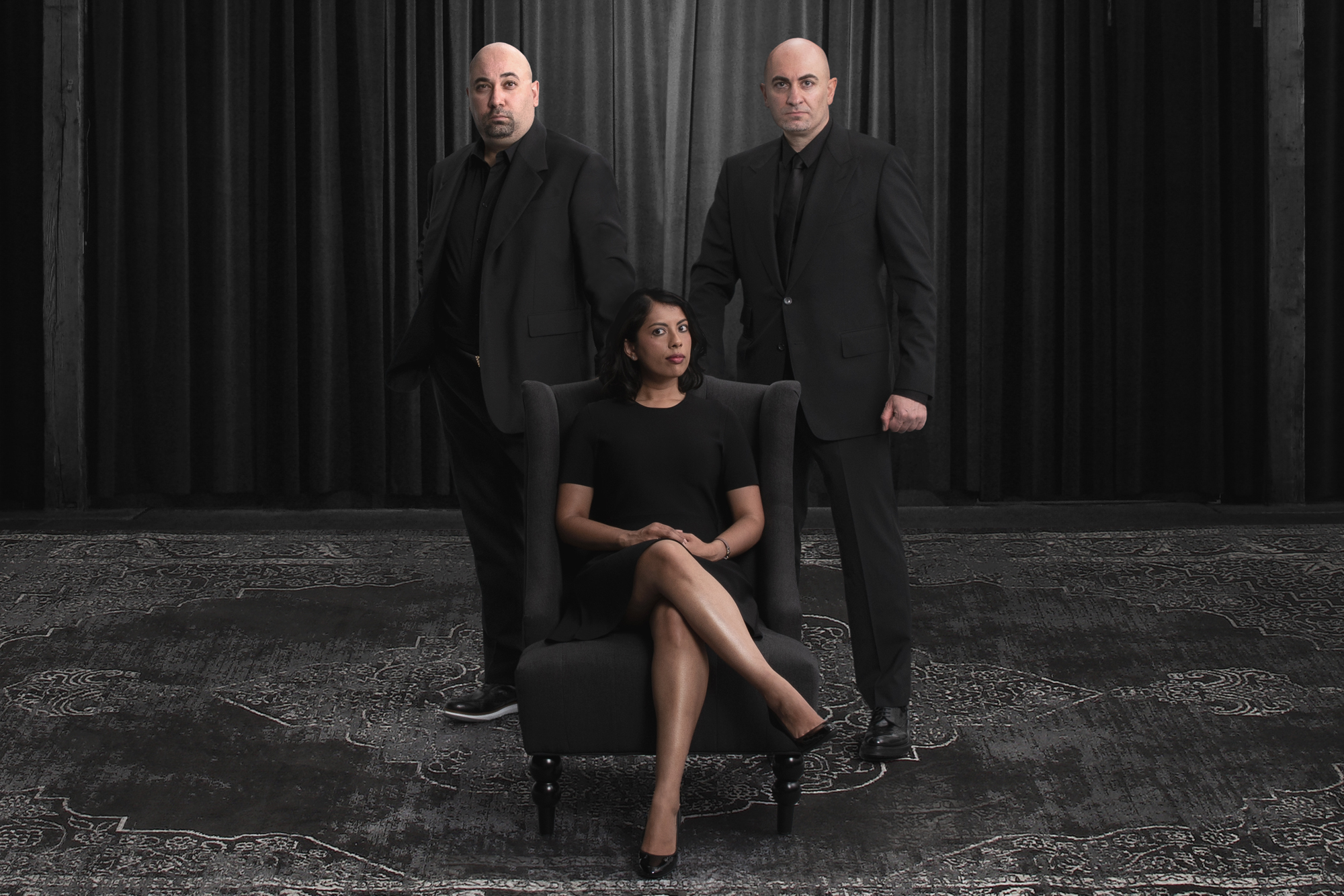 Meet the people that stand up for you until the end.